Parking Options in Downtown West Chester
Free parking in Prescott alley directly behind our store! Our parking spaces are marked "Kaly" and our back door is always unlocked during open store hours. Just walk in!
Ask about exact location, we will show you.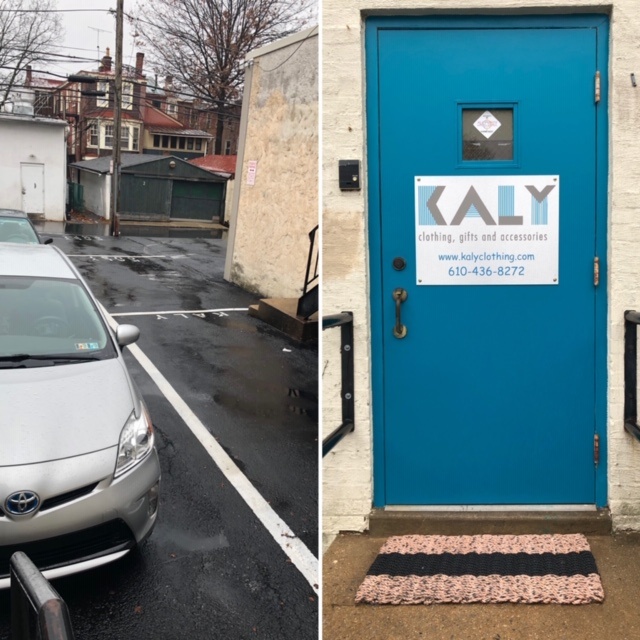 KALY also offers validated parking in 2 local garages that are each within a 2 block walk of KALY. (1st garage is at Walnut/Chestnut Street and 2nd is at High/Market Streets)
Ask us for a parking voucher and get up to 1 hour free. Insert the voucher when you pay.
Note: Many other downtown retailers offer parking validation as well!