About us
Kaly is a women's fashion boutique located in West Chester, PA with the mission of bringing handmade, artisan clothing, jewelry, and accessories in a clothes shop to the local community.
At Kaly you can find your favorite ladies fashion items like dresses, pants, tops, skirts, necklaces, purses and bags, and the latest trendy selections. We focus on products and vendors that are local, handmade, made in the USA, sustainable, organic, and globally fair trade.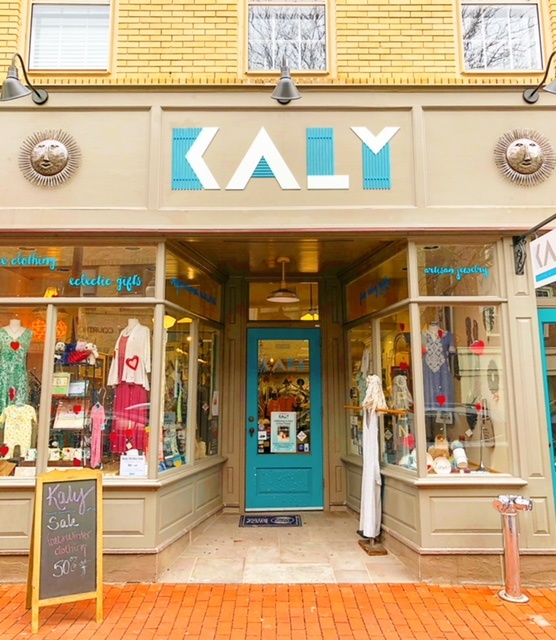 Women owned and passed down through generations, Holly Brown opened Kaly in 1988 and passed it to her daughter Polly to continue the legacy in Downtown West Chester. Visit us today or shop online at any time!