About us
Kaly is an eclectic women's boutique in beautiful, historic downtown West Chester, PA. Kaly has been in business since 1988, and as such, we have prospered and been handed down from mother to daughter to continue the legacy. We are a family here at Kaly, and we appreciate and care deeply about our customers both old and new. As a destination store focused on personalized service, we aim to make your experience a fun and stress-free shopping event. We know our designers and love our inventory and are here to help you to find and refine your style. Our goal is for you to buy only what makes you happy, makes you look amazing and feel even better.
You'll find items at Kaly that you simply won't find anywhere else. Where possible, we focus on artisans and vendors that are local, handmade, made in the USA, sustainable, organic as well as Fair Trade lines from around the world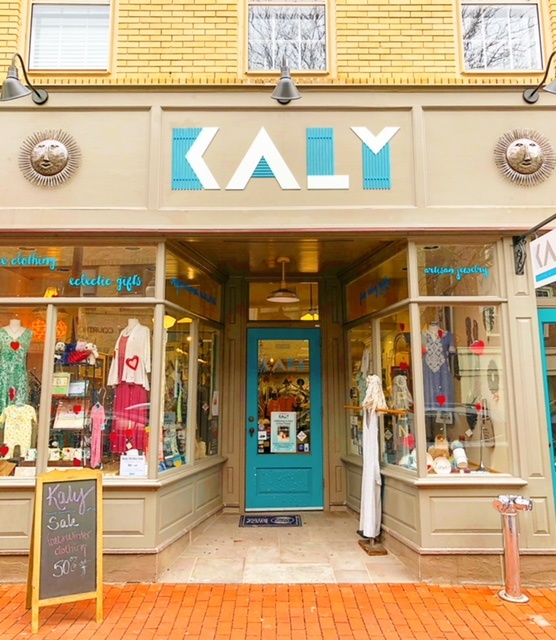 It all started way back in 1988 when Holly Brown had the wonderful idea of opening a women's clothing store with her daughter Polly, in beautiful downtown West Chester, Pennsylvania. The name Kaly, is a combination of Holly's daughters, Katie and Polly.  Holly has now transitioned out of her role as owner and handed over the reigns to her daughter, Polly, who strives to continue the culture and mission of KALY.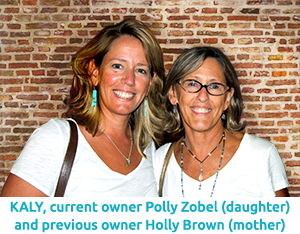 Free parking in Prescott alley behind our store! Ask about exact location, we will show you. 
KALY offers Validated parking at the garages at Walnut and Chestnut and High and Market Streets. Ask for a voucher and get up to 1 hour free. Many other retailers offer this as well!